Have your cake and eat it too.
You can have a fulfilling legal career, work with top-class organisations, and have a life.
Are you a solicitor looking for that balance?
We'd love to hear from you.

Flexible engagements.
Permanent part-time, full-time, or project-by-project? We offer truly flexible options for working that fit your lifestyle.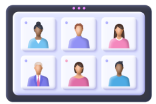 Remote and hybrid working.
Most of our roles are fully remote, so you can work from anywhere in Ireland.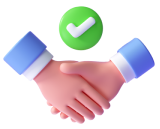 Supported.
We'll set you up with the resources you need to deliver excellence to our clients and develop your career. You'll be joining a close-knit team of like minded professionals.